Electrical Engineering
Rangsit University International College (RIC)
International Programs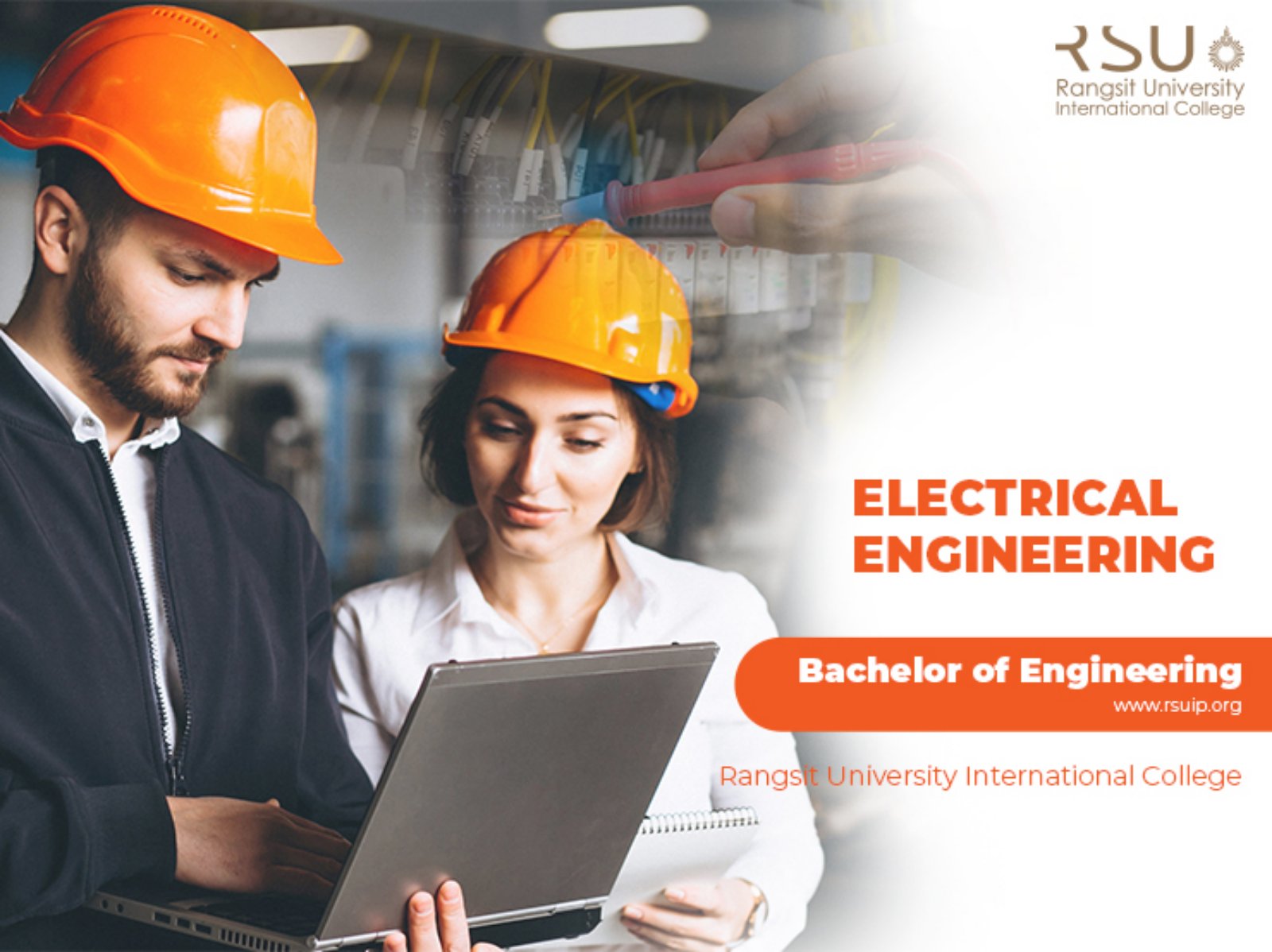 အထူးပြု Major
ဘွဲ့ အမည်
Bachelor of Engineering (Electrical Engineering)
စာသင်နှစ် အရေအတွက်
English Language Requirements
IELTS 5.5 or equivalent (or)
passed the Rangsit University English Language Proficiency Test
ကျောင်းဖွင့်ချိန်များ
June (Summer)
August (1st Semester)
January (2nd Semester)

သင်ရိုးညွန်းတမ်း နှင့် ရည်ရွယ်ချက်
The Bachelor of Engineering in Electrical Engineering is a program that has been approved and accredited by the Council of Engineers of Thailand (COE).
The curriculum aim to produce highly skilled graduates who have the knowledge, skills, engineering ethics and capable of applying their knowledge into practice in the areas of power system, telecommunication and electronics.
The curriculum was also designed to provide sufficient background for graduates to carry on further research work and postgraduate studies.

ပိုမို သိရှိစေရန်
https://www.rsuip.org/programmes/undergraduate/electrical-engineering/
အလုပ်အကိုင် အခွင့်အလမ်းကောင်းများ
Graduates will fulfill the increasing demand off electrical engineers to support the development of the country and the region.
They will have capability to work as designer, contractor – site engineer or project engineer, maintenance engineer, consultant, researcher and scholar in Electrical Engineering related fields, for government, public, private organizations and industrial sector.

International & Professional Experiences
Student exchange, internship abroad, study tour and field trips, cooperative studies, professional training and workshops under collaborations with RSU's partners universities, professional associations and industries.
Let's get started and apply now !
Thank you for choosing Care Forever !