Bachelor of Arts (Business English)
The University of Thai Chamber and Commerce
(UTCC)
Business English (International Program)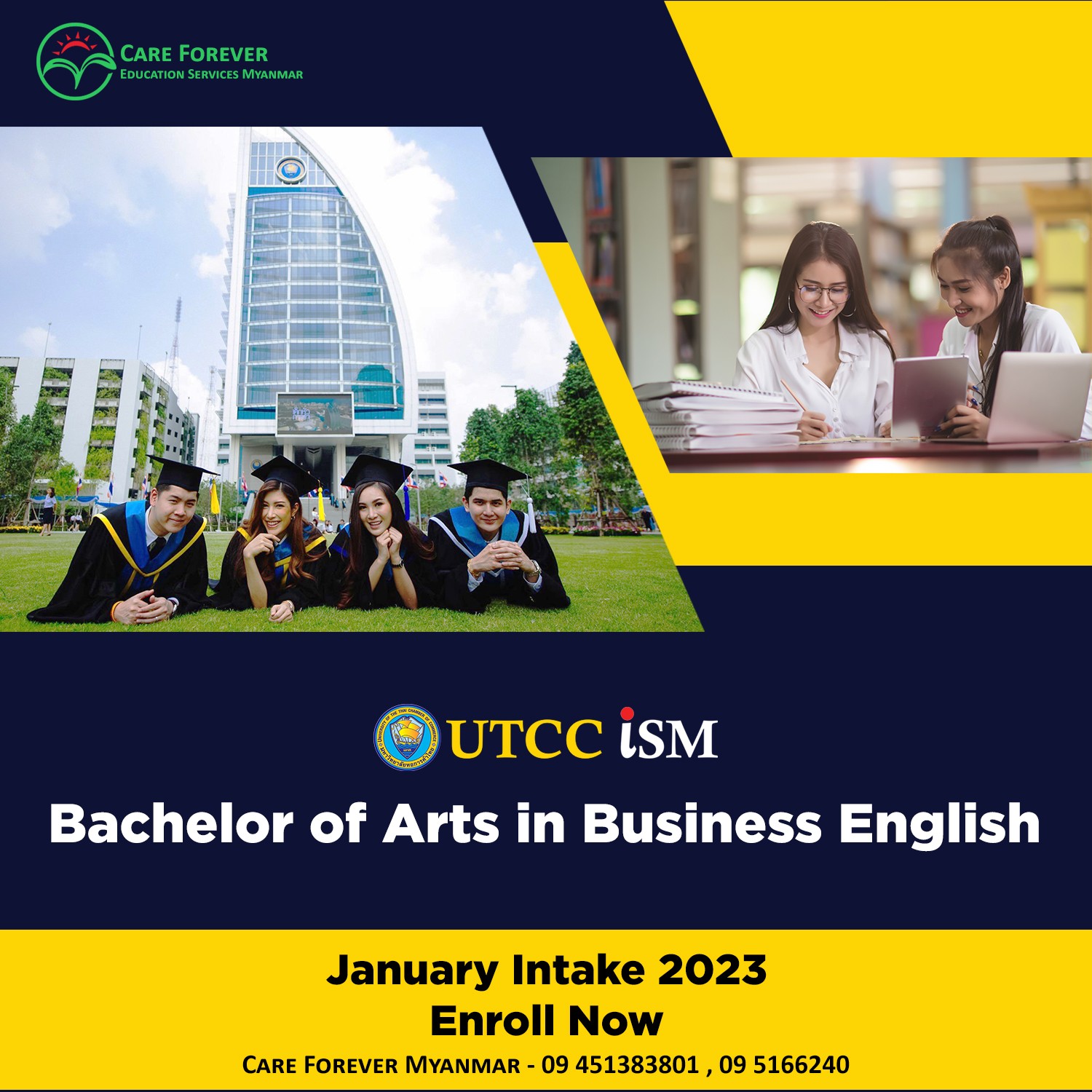 Business Major with Business Mind
School of Humanities of UTCC offers the Bachelor of Arts (BA) in Business English (4-year degree program) for all Thai and international students. UTCC aim to produce graduates in Business English with excellent English communication skills and a firm background in business and technology to serve the needs of the nation and the world. UTCC provides graduates with strong analytical, strategic, operational, international business knowledge and skills in an intercultural and entrepreneurial environment. UTCC trains and enhances graduates to meet the needs of globalized business communication and thinking skills essential for effective business operations, with high moral virtue and ethical standards ready to take on social responsibilities.
Intakes Per Year :
January and August
Specialized Courses:
English for Digital Communication Skills
English for International Trade and Marketing
English for Business Discussion and Negotiation
English for Public Relations
English for Airline Business
English for Digital Marketing
English for Hospitality Industry
Foundation for Language Teaching
Intercultural Business Communication
Business Training
Business Presentations
Business Report and Proposal Writing
Seminar in Business English
Critical Reading of Business Technical Materials

General Education Courses:
Designing Your Life
Design Thinking
Innovation-Driven Entrepreneurship
Digital Innovative Thinking and Coding

Benefits that students will receive:
To be trained to meet the needs of international business communication
To be able to use English in professions and business contexts
To have opportunity to join international activities, cultural trips, and company visits

Career prospects after Graduation:
International Affairs Officials in Government and Private Sectors
Language Consultants in Goverment and Private Sector
Flight Attendents / Ground Crews
Hotel Staff
Intrepreters / Translators
Language Teachers/Tutors
Public Relation Officers
Customer Service Officers
Entrepreneurs
Influencers and Shoutcasters
Let's get started and apply now !
Thank you for choosing Care Forever !