Diploma in Digital Engineering (DDE)
BCA Academy
Diploma in Digital Engineering ( DDE )

With the present global drive towards attaining sustainable built environment, there is growing need to ensure buildings are developed in an efficient manner. Building Information Modeling (BIM) has become one of the most exciting development in the building and construction industry. As an emerging design and documentation tool used to enhance communication and collaboration among all the project stakeholders, BIM is changing the way designers, consultants, contractors and building owners work together.
This programme is designed to equip students with the knowledge of using 3D technology in the building industry. It covers fundamental knowledge of the building lifecycle through the use of Building Information Modelling (BIM). BIM is a 3D digital visualisation tool to manage data for design and construction. Students will focus on BIM application for design analysis, productive design and construction coordination and facility management.Students will also build a good foundation in various IT software, web application, digital media and 3D presentation. Graduates of this programme will be in a unique position to leverage on use of advance 3D technology to support the building industry.
Programme Objectives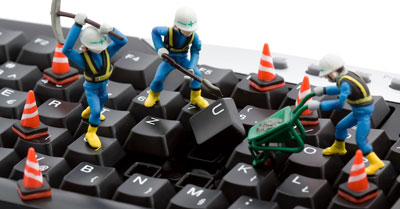 The Diploma in Construction Information Technology (DCIT) is a 3-year full-time programme that aims to equip students with the following capabilities and attributes:
Develop building drawing and documentation conformation to industry standards and practices through the use of Building Information Modelling (BIM);
- Analyse design of building by integrating various building services and applying productive design and construction coordination through BIM solution; and
- Manage data integrity form design to construction and facility managements. Students will undertake a Final Year Project or undergo Industrial Attachment in the third year of study to put their skills into practice and gain experience before their graduation.
Career Prospects
Upon graduation, graduates of this diploma can look forward to rewarding career opportunities like Project Coordinator in Building Information Modelling (BIM), Building Information Modeller, BIM Specialist.
Entry Requirements
3 GCE 'O' Levels
English Language (EL 1)- Grade 1 to 7;

Mathematics - Grade 1 to 6; and

Any relevant subject - Grade 1 to 6; or

ITE Higher NITEC or GCE 'N' Levels and NITEC with a minimum GPA of

2.75 in a relevant discipline.
Students who have attempted GCE 'O' Levels but do not meet the specified grade in English or Mathematics may apply to BCA Academy to take an English or Mathematics test for the Academy to assess their eligibility for admission.
Candidates with other academic qualifications and related experiences may be considered for admission on a case-by-case basis.
Additional Requirements
Students are required to have access to personal computers for use during the programme.
Recommended Specifications
OS: Windows 7 64-bit Home Premium edition or better; Windows Vista
64-bit (SP2 or later) CPU i50230- quad core processor (2.8GHZ, 6MB
cache) or better; OR equivalent of AMD processor
RAM: 8GB or more
5GB free HDD space
PROGRAMME STRUCTURE
YEAR 1
DCS046 Building Materials
DCS049 Building Technology
DDG812 Technical Drawing
DMT904 Mathematics1
DDG808 CAD2
DDG858 CAD
DBS205 Building Services
DPD877 Life SkillsA
DPD878 Life SkillsB
DLW917 Basic Business Law
DAR132 Building Design1A
DAR133 Building Design1B
DIT835 Digital Media Presentation
DIT852 Information and Communication Technology
YEAR 2
DCS011 Construction Technology
DBE009 Building Measurement
DPC419 Procurement Management
DCE420 Cost Management
DGB617 Green Building Technology
DPR712 Project Management
DPD879 Management SkillsA
DPD880 Management SkillsB
DAR134 Building Design2A
DAR135 Building Designs
DIT883 Database Management
DIT827 Software Engineering and Web Application
DBI859 BIM for Architecture
DBI864 BIM for M & E
YEAR 3
DDG816 3DCAD
DCM862 Technical Communications
DFP911 Final Year Project
DFP912 Industrial Attachment
DEM523 Building Envelope
DAR131 Building Regulations
DBI842 Sustainable Building with BIM
DBI843 BIM Customisation
DBI863 Advance BIM for Architecture
DBI872 BIM Construction & Coordination
DBI873 BIM for Facilities Management
DBI874 BIM Design & Coordination
Thank you for choosing Care Forever Education Services !