Diploma in Digital and Smart Facilities Management
BCA Academy
Diploma in Digital and Smart Facilities Management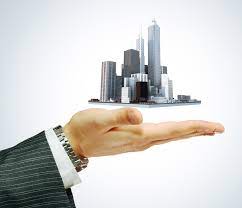 INTRODUCTION
Concerns about environmental issues and climate change have resulted in a global movement towards a sustainable environment and smart buildings. Smart Facilities Managers are in demand because of their expertise and technical skills in operating facilities efficiently and effectively while ensuring the comfort and well-being of the occupants.
The Diploma in Digital and Smart Facilities Management (DSFM) encompasses various technical and digital subjects, from the Internet of Things and technical facilities management to data analytics and management in FM.
CAREER PROSPECTS
Technical Executive / Facilities Executive
Assistant Specialist (Digital Delivery)
Assistant Smart Estate Manager / Assistant Smart Sustainability Manager
Assistant Digital Asset Strategist
Entry Requirements
GCE 'O' level graduates
- 4 GCE O levels
- English Language (EL1) - Grade 1 to 7
- Mathematics - Grade 1 to 6
- Two relevant subject - Grade 1 to 6
ITE graduates from relevant courses
- Nitec with GPA ≥ 3
- Higher Nitec ≥ 1.5
Students who have attempted GCE 'O' Levels but do not meet the specified grade in English or Mathematics may apply to BCA Academy to take an English or Mathematics test for the Academy to assess their eligibility for admission.
Candidates with other academic qualifications and related experiences may be considered for admission on a case-by-case basis.
Existing working professionals looking for upgrade or career switch
Those with at least 3 years working experience and WPLN level 6 and above.
PROGRAMME OBJECTIVES

PROGRAMME HIGHLIGHTS
Digitalisation is a critical enabler in transforming Singapore into a smarter, greener and more liveable city. The integrated Work Studey Diploma Programme, which strongly focuses on digitalisation applied through stages of a building's design, construction to operations, will future-proof our graduates to take on exciting roles to shape Singapores future.
1. LEARN AND EARN
Integrated Work-Study Programme lets you work and earn an income while learning:
2. DIGITAL-FOCUSED CURRICULUM THAT DEVELOPS EMERGING AND IN-DEMAND SKILLS
There are oppotunities for you to undergo work placement with leading firms in the Built Environment sector to help you enhance your employability.
Build a strong foundation in core disciplinary areas as well as gain a broad understanding on related areas so that you can take a holistic approach to solve complex problems through our integrated and interdiscliplinary approach.
3. RECOGNISED PROFESSIONAL QUALIFICATIONS
Digital and Sustainability-focused curriculum - allows you to develop emerging and in-demand skills.
Qualifications are well-recognised - your diploma is recognised for the registration of Resident Technical Officers (RTO). You will also obrain Certificate for Green Mark Accredited Professional (GM AP).
Thank you for choosing Care Forever Education Services !