Diploma in Quantity Surveying (DQS)
BCA Academy
Diploma in Quantity Surveying ( DQS )

Quantity Surveyors play an increasingly critical role in all building projects within the construction industry. Using their expertise and extensive knowledge of the construction process, they are responsible for all procurement activities as well as the monitoring and controlling of construction-related costs of different types of building projects. Quantity surveyors work closely with other professionals such as the Architects and Engineers to successfully deliver building projects that meet the cost and quantity objectives of their clients.

To meet the increasing demand for more Quantity Surveyors in the construction industry, BCA Academy will launch a new Diploma in Quantity Surveying in April 2013 to train more qualified professionals in this building discipline. This Diploma in Quantity Surveying will provide students with a strong foundation in construction technologies and processes as well as train them in important areas such as contractual laws and administration, quality management systems and Building Information Modeling etc. The students will also be required to undergo a 12-week industry attachment at the end of the diploma porgramme in order to gain valuable work experience to prepare them to begin their Quantity Surveying careers.

PROGRAMME OBJECTIVES
The Diploma in Quantity Surveying is a 3-year full-time programme comprising diploma core competency courses, measurement and contracts courses, business and management courses, information technology courses and life skills courses. It aims to equip students to with the following capabilities and attributes:
Knowledge on building technology and various methods of construction;
- Ability to read and understand drawings and specifications;
- Ability to perform accurate quantity taking off and compile Bills of Quantities;
- Knowledge on various forms of Conditions of Contract;
- Basic knowledge on law with emphasis on building law;
- Soft skills to develop good Emotional Quotient (EQ) in managing relationship;
- Training to inculcate professionalism and good work ethic; and
- Basic knowledge in computer drafting and BIM.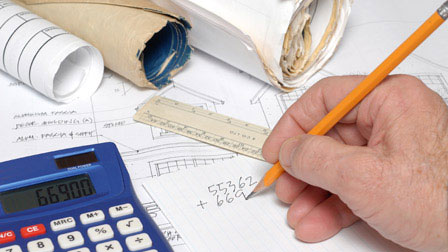 Career Prospects
Upon graduation, graduates of this diploma can look forward to rewarding career opportunities like Quantity Surveyor, Project Coordinator in Building Information Modelling (BIM), Site Supervisor, Project Manager.
Entry Requirement
3 GCE 'O' Levels
a) English Language (EL1)- Grade 1 to 7;
b) Mathematics - Grade 1 to 6; and
c) Any relevant subject - Grade 1 to 6; or
ITE Higher NITEC or GCE 'N' Levels and NITEC with a minimum GPA of 2.75 in a relevant discipline.
Students who have attempted the GCE 'O' Levels but do not meet the specified grade in English or Mathematics may apply to BCA Academy to an English or Mathematics test for the Academy to assess their eligibility for admission.
Candidates with other academic qualifications and experiences may be considered for admission on a case-by-case basis.
PROGRAMME STRUCTURE
YEAR 1
DCS049 Building Technology
DCS012 Construction Materials
DDG812 Technical Drawing
DST916 Statistics for Management
DMT904 Mathematics 1
DPD877 Life Skills A
DPD878 Life Skills B
DPE244 Construction Equipment
DCS017 Reinforced Concrete Construction
DLW917 Basic Business Law
DIT852 Information & Communication Technology
DMT905 Mathematics 2
YEAR 2
DBE009 Building Measurement
DPQ612 Management Systems for Construction
DLW925 Construction Law
DIT883 Database Management
DPR712 Project Management
DPD879 Management Skills A
DPD880 Management Skills B
DBU706 Elements of business
DLS015 Surveying
DCE420 Cost Management
DPC419 Procurement Management
DME262 Mechanical Services
DEE263 Electrical & Communication Services
DDG858 CAD
YEAR 3
DBE060 Advanced Building Measurement
DCT426 Contract Administration
DEC427 Building Economics
DAR131 Building Regulations
DCS041 Structural Appraisal & Repair
DCM862 Technical Communications
DCS011 Construction Technology
DCS022 Steel Design & Construction
DBI885 BIM for QS
Thank you for choosing Care Forever Education Services !